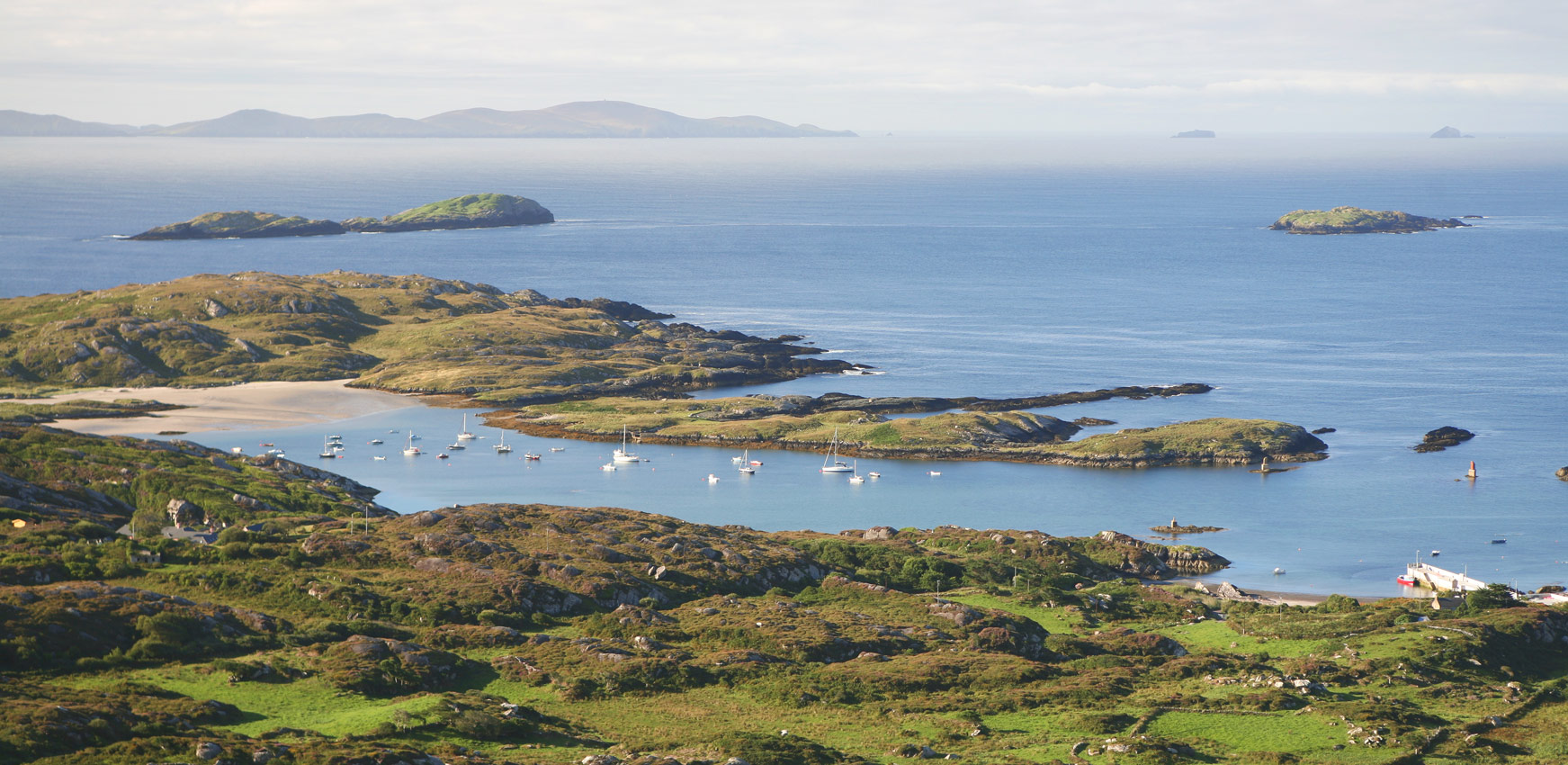 Derrynane and the Islands
Derrynane Bay (The Bay of St. Finan's Oak Grove) is set amongst a sub-tropical background. Its shores are washed by the 'gulf stream warmed' Atlantic Ocean. Whilst the area is better known for its association with Daniel O'Connell (The Liberator) who lived here from 1825 until his death in 1847, it is its coastline, associated bays and islands and the stories surrounding them that are of most interest. O'Connell called it 'The Wildest and most stupendous scenery of nature'.
On this boat journey you will discover the wildest place on the island of Ireland. You will learn about the habitats, plants and animals that make Derrynane part of the Skellig Coast Special Protection Area for nature.
See seabirds that nest on islands including Two Headed, Moylaun, Scarriff and Deenish. You may see dolphins and even whales. Learn about the Red Monk who was beheaded on Scarriff Island. Cannons that lie submerged underwater at the entrance to Derrynane Harbour and shipwrecks including the tale of the SS Nailsea Lass and the fate of lifeboat No. 2.